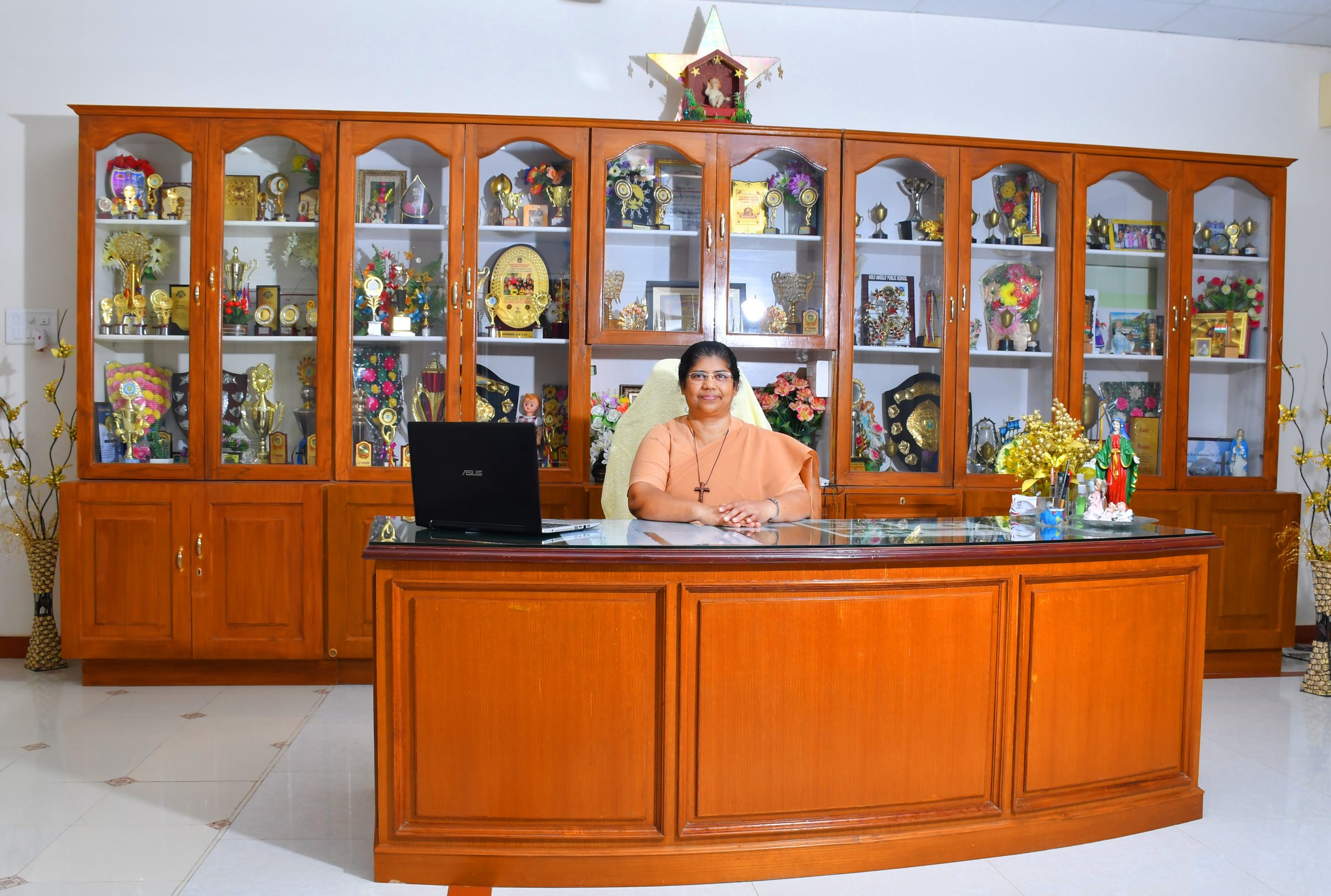 "Education is not the filling of a pail, but the lighting of a fire." ― W.B. Yeats 
It gives me immense pleasure to be part of Holy Angels' Public School and to journey with you dear students, parents and teachers.
Education is not just about spoon feeding but about inspiring the students to think out of the box and foresee a better future. This is what we are aiming at in HAPS to make our students to think out of the box and to bring out their hidden potentialities. We try to equip our students with skills, emotional intelligence and a sound value system. We provide an all-round education to impart academic excellence and ensure to make our students better citizens of tomorrow.
Never stop learning, because life never stops teaching. COVID 19 pandemic has not stopped the teaching-learning skill as we have resumed academic sessions with Virtual classrooms and online pedagogy. Today, every house is a school and every parent is a teacher.
I, wholeheartedly thank our parents for their constant support and co-operation that makes the HAPS family complete and successful.
I am delighted to have an excellent team of teachers whose committed, dedicated and enthusiastic efforts ensures a holistic education for our students. Students are listened, guided, cared, accompanied and their individual needs are met under the supervision of our teachers.
The selfless service of our non-teaching staff too plays an important role for the smooth functioning of the school.
Dear students, "What you are God's gift to you, what you become is your gift to God." You are a precious gift to your parents and to Holy Angels. Be an angel to all! Focus on your study that's your task today and become responsible citizens of tomorrow. I implore God's choicest blessings on all of you who are a part of the great learning at Holy Angels' Public School.
Stay Home, Stay Safe and Stay Healthy.
                                                                                                 Sr.Joycy Augustine